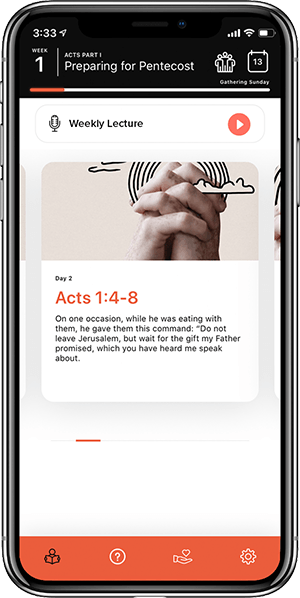 Customized Study Plans
Decide how much time you have to study each day and receive the right amount of content.
Everything In One Place
Store your notes, thoughts and study answers in the app and reflect back on previous studies.
Helpful Reminders
In-app alerts will remind you when to study and when to pray. Never miss an opportunity again.
Audio Resources
Study on the go. Listen to our audio Bible teaching and study notes when commuting to work, in a coffee shop or out for a run.