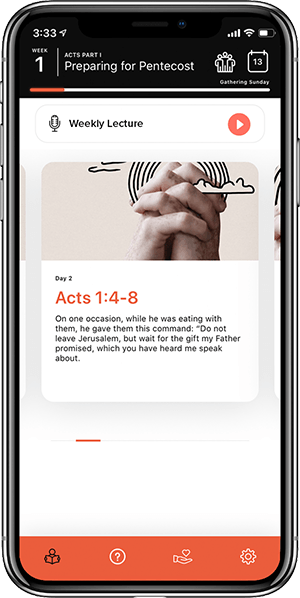 Get Trained
From blogs to training videos, we've got everything you need to confidently start a WordGo Group.
Win the day
Establish a sustainable daily rhythm. Studies show that a little study every day is by far the most effective approach.
Upgrade your routine
Take your morning run, gym session, or train journey to the next level with WordGo teaching and audio resources.
Customize it
You decide how much time you can afford every day. The app sends you the appropriate amount of study content.
Set alerts
Study when you want. Pick a time and the app will remind you when to get started.
Go together
Beat procrastination and isolation by gathering with your WordGo Group. Share, listen and encourage.